01:50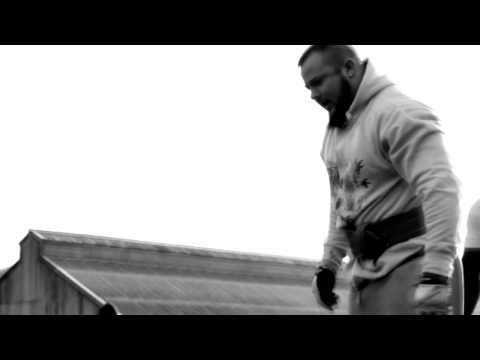 East Lancashire strongman Mark Felix still nifty close to 50
The World's Strongest Man, which was televised on New Year's Day on Channel 5, took place in Malaysia, where the action in the event was as intense as the heat.
Mark, 49, the oldest competitor in the final, finished a creditable eighth.
He and the others took on six extreme challenges, including pulling a truck, and his specialism, the dead lift.
And even though he celebrates his 50th birthday in April, Mark says he has no plans to retire just yet.
He said: "I'm proud of being the oldest athlete currently competing at this level.
08:42
If you think training to become the World's Strongest Man is all about impressive feats like lifting cars and truck pulls, well, you'd be right but a strongman diet is also pretty astonishing.
More than three times the diet of tennis champion Andy Murray, a training strongman can devour up to 10,000 calories per day! The intake for a mere mortal man is 2,500, (women 2,000) and an adult horse eats just 5,000 less calories than a strongman at 15,000 a day.
It's not all about the number of calories however, it's the sheer dining. When filming Game of Thrones in Croatia, Peter Dinklage recalled the time Hafthor Bjornsson sat down for dinner and consumed seven whole chickens!! Yes, seven of the things!
Whilst training, Brian Shaw is said to eat 10 scrambled eggs for breakfast and that's only one of his six meals per day! The 6ft 8ins three-time WSM winner tries to eat every two and a half hours and would eat a typical meal of high protein such as beef, almost a pound of beef in fact, accompanied by rice or pasta.
It's no surprise a strongman's daily food intake is high but what would this actually look like? We asked sport nutrition experts
Soulmatefood
what 10,000 calories per day would look like if we were planning on strength athletics as a career move:
Breakfast
2 Bagels with 50g Peanut Butter & 50g Jam
200g Oats with 2 pints of Milk & handful raspberries
Morning Snack
Banana, Oat, Coconut & Protein Smoothie – 2 bananas, 50g oats, 200 ml coconut milk, 500ml milk, 50g whey protein
Lunch
200g pasta with 2 chicken Breasts, 400g tomato sauce and 50g feta cheese & side salad
2 Apples, sliced with 50g peanut butter
1 pint of whole milk
Afternoon Snack
Bagel, 200g Smoked Salmon, 50g Full Fat Cream Cheese
Dinner
300g rib-eye steak with ½ kg of cooked brown rice, and a handful of broccoli
300g vanilla ice cream with large serving of protein brownie
Pre-sleep Smoothie
50g cashew butter, 2 scoops whey protein, 1 pint of whole milk, handful of blueberries, 200ml coconut milk
Pfftt, it may sound like a lot but this is not for your average Joe, this is for those training to become the strongest man in the world!
And we're full just thinking about it.